How The First Day Experience At Orientation Camp Looks Like – The key to a wonderful Nysc camp experience is adequate preparation. Not knowing exactly what to prepare for, could ruin your camp experience.
Professionalmarks.com NYSC info:
Professionalmarks.com guides you on every information about your first experience in the orientation camps from around the 36 states, online registration, and requirements.
Experience as a first timer.
In this post, I will show you what your first experience in the orientation camp will be like and what to expect. However,this information is important for your survival in the Nysc orientation camp.
Firstly, get used to be called otondo: if anyone calls you otondo, answer the person because that is your new name.
If you are such a type that is eager to know the meaning of the name otondo, you can ask the soldiers when you get to your orientation camp.
Secondly, try as much as possible to know the four(4) Cardinal point of Nysc. It is important to understand that Nysc as a scheme of four cardinal points which are as follows:
The Orientation Camp Exercise
The Place of Primary Assignment(PPA)
The Community Development Service(CDS)
The Passing Out Parade(PPA).
The above are the four(4) cardinal point of Nysc.
Every coppers must pass through these cardinal point before they will be awarded the Discharge of Certificate.
How The First Day Experience At Orientation Camp Looks Like
Part one
However, your journey to the orientation camp starts from you receive your call up letter. In your call up letter, the state you will be posted to, orientation camp address, date of report an other important information will be stated.
You will spend 21 days in the camp and after that, you will be posted to your place of Primary Assignment which is the second cardinal point.
At your arrival in the orientation camp, preliminary verification starts from there at the entrance of the gate. A
t the entrance, your call up letter will serve as a gate pass. fter the checking of your call up letter is done, you will be showed a police post where they will examine your luggage.
fter you re been cleared at the gate, they will give you a book to write down your name and a unique number. The number is very important as that is would be used for subsequent verification.
Note that: Always have your documents ready and handy at every registration point to avoid embarrassment. In your Nysc, you will meet soldiers and other camp officers as well as your fellow corps members from different tribes in Nigeria.
Section Two
Accommodation stand:
fter you have been cleared and given a tag number, you re to head forward to the point were you would be give a hostel and a bed space.
At the accommodation area, you will provide the number given to you at the gate and after that a book will be give to you to write your name and your bunk number make sure you copy it out.
You will be directed to a room to pick up a mattress and after picking your mattress, take your bed to the respective bunk.
How The First Day Experience At Orientation Camp Looks Like
Section Three
Physical Registration: After getting an accommodation, the next thing is registration and documentation. Make sure all your document are intact to avoid embarrassment. The officials will take the original of your statement of result and other required documents. However, your meal ticket will be served to make sure your meal ticket does not get lost because there is no replacement for it.
However, Nysc will feed you three times a day which are: morning, afternoon and night. A tag will be give to you and that will be used to identify you through out your stay in camp and at the end of the card, the last digit represents your platoon.
Section 4
Kit Collection And Platoon Registration:
After registration, they will assign you to a platoon which is indicated in your ID card. When you re done knowing your platoon, head straight to your for your collection of your Nysc complete uniform.
Section 5
Bank Accounting Opening:
Every Corp Members must open a new bank account in the Nysc orientation camp for the Nysc payment allowance. So make sure you come along with your BVN when coming to the orientation camp.
How The First Day Experience At Orientation Camp Looks Like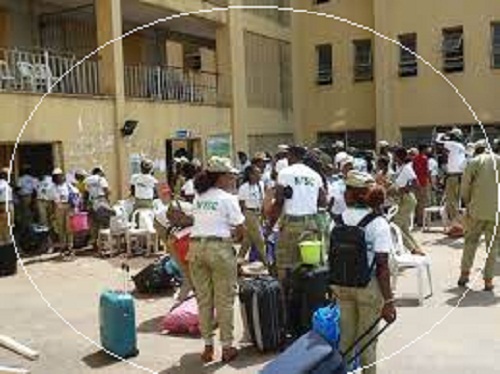 Read More:
Summary
How The First Day Experience At Orientation Camp Looks Like – Its so influencial and too, you get to meet people of different culture.Bookmark this page for more info.