SEPLAT Scholarship 2023/2024: Eligibility Requirements & How to Apply – Are you worried about how to apply for a SEPLAT scholarship? And now you are worried about how to pass the SEPLAT scholarship test. Here are all you need to do about the SEPLAT scholarship for you to be shortlisted for the selection test.
In the SEPLAT scholarship scheme, some of the things that matter include the scholarship application form and scholarship portal and login details. This post will help you take care of these challenges.
SEPLAT Scholarship
Seplat Petroleum Development Company (SEPLAT) is a Nigerian independent oil and gas company. It's listed on both the London and Nigerian stock exchanges. But with a strategic focus on the Niger Delta of Nigeria. It provides over 30% of processed gas used for electricity in Nigeria. Check out for Scholarship 2023/2024: Eligibility Requirements & How to Apply here.

Scholarship Information @ Professional marks:
Professionalmarks.com offers your desired information about scholarship awards in Nigeria and internationally. Information on such scholarship awards as PTDF Scholarship, SEPLAT Scholarship, and NLNG Scholarship. It has also comprehensive information on Jim Ovia Scholarship, Guinness Scholarship, and Agbami Medical and Engineering Scholarship.
Do you want to know about ongoing scholarships in Nigeria like NGO scholarships in Nigeria and grants for students in Nigeria? Other scholarship information covers Mobil Nigeria scholarships for undergraduate students, UNICEF scholarships for Nigerian students, scholarships for o-level students in Nigeria, private school scholarships in Nigeria, and other free scholarship opportunities. All of these are covered on this site. professionalmarks136@marks
SEPLAT Scholarship 2023/2024: Eligibility Requirements & How to Apply
Undergraduate Scholarship applications opens:
NNPC/SEPLAT Joint Venture announces the commencement of application for its 2022 / 2023 National Undergraduate Scholarship Program.
The scholarship award is open to qualified undergraduate students. Therefore, you must be a student of Federal or State Universities in Nigeria. The NNPC/SEPLAT Scholarship Scheme is one of the organization's educational Corporate Social Responsibility. It's an intervention designed to promote educational development and human capacity building through the provision of yearly grants to successful applicants to complete their degree programs.
Eligibility criteria
The following terms are sacrosanct.
Applicants must be in their second year of study or above.
Applicants must have at least 5 O' level credit passes (English & Mathematics inclusive) at one sitting.
And must have a CGPA of 3.5 and above
SEPLAT Scholarship 2023/2024: Eligibility Requirements & How to Apply
Course Requirements:
The courses covered in this scholarship re listed below.
Accountancy
Agriculture
Architecture
Business Administration
Chemical Engineering
Civil Engineering
Computer Engineering/Science
Economics
Electrical / Electronic Engineering
Environmental Studies
Geology
SEPLAT Scholarship 2023/2024: Eligibility Requirements & How to Apply
Furthermore, are these other eligible courses.
Geophysics
Law
Mass Communication
Mechanical Engineering
Medicine/Dentistry
Metallurgical Engineering
Petroleum Engineering
How to apply:
Now the following must be applicable to all applicants.
You re expected to have a valid personal email account for ease of communication.
You can only be communicated if your re shortlisted.
Applications are subject to SEPLAT JV Scholarship Award Terms and Conditions.
You must keep strictly with the timeline of the application.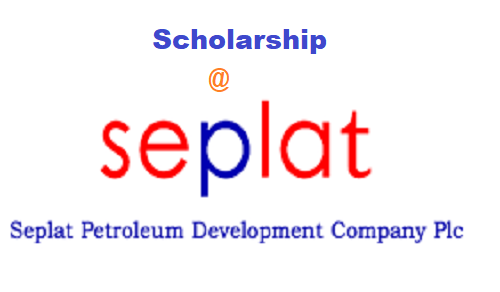 SEPLAT Scholarship 2023/2024: Eligibility Requirements & How to Apply
Related Topics:
Get more information @ Professionalmarks.com
Finally, on SEPLAT Scholarship 2023/2024: Eligibility Requirements & How to Apply, professionalmarks.com offers you a whole lot of professional tips, Career & Training, and Secondary, Tertiary education information. We offer you information on professional membership, and professional certificates in Nigeria and globally. On our website is a list of professional membership organizations in Nigeria and other countries. professionalmarks136@gmail.com