Nigerian scholarships: Which one to apply for – Here are Nigerian scholarships for Nigerians. All types and levels are here. Follow our link to apply here.
Furthermore, Nigerian scholarships 2023 is here. These are scholarship in Nigeria for undergraduate 2023, SSCE holders in Nigeria. Get also NGO scholarship in Nigeria UNICEF scholarship for Nigerian students and EU scholarship for Nigerian students
Nigerian scholarships:
If you are desirous of a Nigerian scholarship to apply for, here are some scholarships you may be eligible for:
PTDF Scholarship.
SEPLAT Scholarship.
NLNG Scholarship.
Jim Ovia Scholarship.
NLNG Undergraduate Scholarship.
Guinness Scholarship.
Agbami Medical and Engineering Scholarship.
Nigerian scholarships: Which one to apply for
Application requirements:
For a sccuessfull Scholarship application get the following documents ready for filling the application form;
CV – get your CV ready. Well built
Academic transcript – get this ready also
Personal statement/statement of purpose.
Recommendation letters – where applicable
Standardized test scores
Valid passport or ID.
How to apply:
Steps To Get Scholarship In Nigeria
Apply to Various Universities – This you must do.
Research Applicable Scholarships – Know where to look.
Find the Scholarships You Are Eligible For – Prepare in advance, Work hard and keep motivated
To apply: Read the application instructions carefully. Submit an exceptional scholarship essay or cover letter. Be realistic.
Start Networking and Marketing Yourself – Make yourself stand out from other applicants
Types of Scholarships in Nigeria:
The types of scholarship opportunities in Nigeria, include:
Nigerian Government Scholarships: These scholarship awards by the Nigerian government is for Nigerian students who have shown exceptional performance in academics. In any case, the specific criteria for eligibility vary from one scholarship to another. Some of the most common criteria for these include the following;
Nationality: You must be a Nigerian citizen.
Academic performance: You must have a good academic grade.
Age: You must be at least 17 years old but not yet 21 years old at the time of application.
Residency: You must be a resident of Nigeria.
International Scholarships for Nigerian Students:
Furthermore, on Nigerian scholarships: Which one to apply for – Professionalmarks.com offers you every information about career development in Nigeria. Then are career and training matters for professionals and graduates and secondary and tertiary school leavers. We offer you information on most available graduate and masters courses abroad and how to apply for them
Local Scholarships: These awards are by private organizations, businesses, and individuals in the communities. Professionalmarks.com helps you with scholarship information. You can also find these through research, contacting organizations.
Do you need to know some of these organizations? Now, check out for athletic or artistic scholarships, minority scholarships, or other types of assistance. Universities, private organizations, and sometimes even public schools offer scholarships. Therefore, ensure to do proper research.
Subject-Specific Scholarships: Some universities offer specific scholarships. This is for students who want to pursue a particular program of study.
Nigerian scholarships: Which one to apply for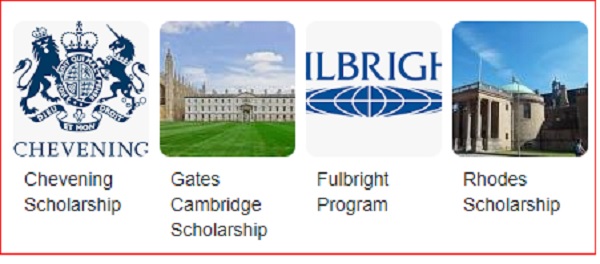 Related Posts:
Our topics are linked together. That is what we call related topics. Visiting them will help you understand the subject matters properly.
Read Also:
Other Scholarship information:
You are advised to search for these via this website.
www.education.gov.ng scholarship 2022
www.education.gov.ng scholarship application
scholarships in Nigeria
BEA scholarship 2022 application form
chevening scholarship 2022 application requirements
And how to apply for chevening scholarship
federal government scholarship
Finally, on Nigerian scholarships: Which one to apply for – Here are Nigerian scholarships for Nigerians. All types and levels are here. Follow our link to apply here.Professionalmarks.com offers you every information about scholarship awards in Nigeria and internationally. Information on such scholarship awards like those listed above. Then, contact professionalmarks136@gmail.com