NLNG Overseas Post Graduate Scholarship 2023/2024: How to apply for Master Scholarships for Nigerians. Associated are full details of NLNG Scholarships for Nigerians.
These are NLNG post primary scholarship, undergraduate scholarship and postgraduate scholarship for 2023/2024. And, then, the NLNG shortlisted candidates 2023/2024. NLNG Post Graduate Scholarship Scheme 2024 for Master's study in the United Kingdom – the NLNG overseas post graduate scholarship.
NLNG Overseas Post Graduate Scholarship
This scheme was launched in October 2012. It began with an annual intake of 15 beneficiaries. These were majorly for those who had to study in leading UK universities. The budgeted value of the scholarship then was USD67,500 per awardee per study. But, as a matter of fact, actual spending per awardee however ranges from USD45,000 to USD67,500, depending on the course of study.
Furthermore, to enjoy this scholarship, you must be studying Environmental Studies, Engineering, Management, Accountancy, Economics, Information Technology, Geology, Banking, Law and Medicine. Over 800 persons have so far benefited from the scheme with a total expenditure of over N1.508b.
NLNG Overseas Post Graduate Scholarship 2023/2024: How to apply
Overseas Scholarship information @ Professionalmarks.com
Furthermore, on NLNG Overseas Post Graduate Scholarship 2023/2024: How to apply, Professionalmarks.com offers you comprehensive information on scholarship awards in Nigeria and internationally. Information on such scholarship awards li ke NNPC scholarship, MTN 2022 scholarship, PTDF Scholarship SEPLAT Scholarship, NLNG Scholarship, Jim Ovia Scholarship, NLNG Undergraduate Scholarship, re covered in this site. In addition, Professionalmarks.com offers you every information about professional career development and training. professionalmarks136@gmail.com.
The Program & How to Apply:
Nigeria LNG Limited is pleased to call for applications from qualified candidates into the NLNG Post-Graduate Scholarship Scheme for entry into Masters Program in the United Kingdom in September.
The Scheme is now currently administered by British Council Nigeria.
Scholarship Eligibility:
Beneficiaries of the scholarship must:
Be Nigerians residing in Nigeria
Be entering into a Masters Degree programme in Engineering, Geosciences, Environmental Sciences, Management Sciences, Medicine, Information Technology and Law
Possess a 2nd Class Upper degree in a relevant field of study
Have completed the National Youth Service Corp programme
Not be more than 30 years of age
Provide identification documents from their Local Government Areas.
Provide evidence that they are available to travel in September 2024 if selected.

Eligible Groups for NLNG Scholarships for Nigerians
Graduates nationals of Nigerian origin
Participating Institutions in the NLNG Scholarships for Nigerians
All leading universities in the United Kingdom.
NLNG Scholarships for Nigerians – Fields of study
A wide range of courses will be covered, including those listed below:
Geosciences (Geophysics, Geology)
Engineering (Petroleum Engineering, Oil and Gas Engineering, Petrochemical Engineering, Subsea Engineering, Chemical Engineering)
Law (the various specialist areas)
Medicine (the various specialist areas)
Environmental Studies
Management Sciences (Economics, Accountancy, Banking & Finance
Information Technology
NLNG Overseas Post Graduate Scholarship 2023/2024: How to apply
NOTES:
That scholars will NOT be allowed to work during their studies. They'll be required to concentrate on completing their studies during the specified time duration nd return home. However, engaging in course-related internships re encouraged during the course of study where appropriate.
What the Scholarships Offer:
The Scholarship will cover:
Full tuition fees,
A monthly stipend towards living expenses
And, one return ticket from Nigeria to the United Kingdom.
Method of Application:
Download Application Forms and fill in completely and correctly.
All completed forms, along with ONE SINGLE scanned attached colored passport photograph of the applicant should be submitted via email
Do not attach any documents to the completed application form. Only application forms accompanied by a single passport photograph will be considered.
Applications will be received only via email; if you do not have regular access to the Internet, you can download the form onto your personal computer and email it back after you have completed it.
Only applications submitted through the above email will be considered. Exceptions will only be given to applicants with 'special needs'.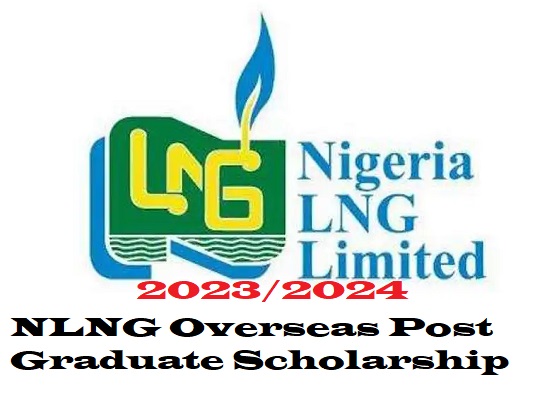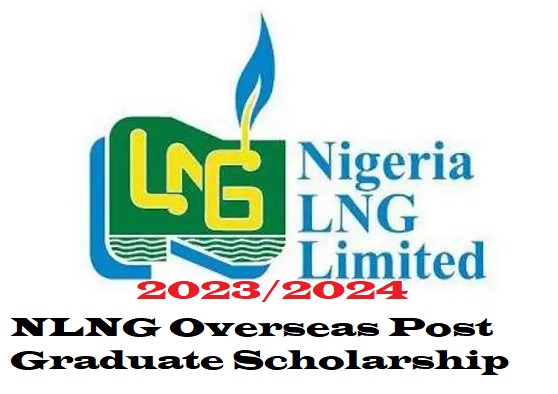 NLNG Overseas Post Graduate Scholarship 2023/2024: How to apply
Related Posts:
Furthermore, these posts relate to NLNG Overseas Post Graduate Scholarship 2023/2024: How to apply. That's why they are here. Please visit them for further information on NLNG post primary scholarship, undergraduate scholarship and postgraduate scholarship for 2023/2024. And, then, the NLNG shortlisted candidates 2023/2024
Just for help:
And, finally, on NLNG Overseas Post Graduate Scholarship 2023/2024: How to apply, Professionalmarks.com offers you every information about career development in Nigeria under our category Professional Tips. Then are career and training matters for professionals and graduates and secondary and tertiary school leavers. We offer you information on most available graduate and masters courses abroad and how to apply for them professionalmarks136@gmail.com