NYSC Camp kit list for Now: Camp personal essentials – Personal essential things to take to NYSC camp are part of NYSC kit list. In fact, this is because everyone has a special attitude or lifestyle. So, the NYSC Orientation Camp Personal Essentials are to take care of these personal habits and likes. In fact, they are additional personal items needed for NYSC camp. We had in a previous post published all NYSC requirements for camping purposes. and how to locate FCT Camp ground
NYSC Orientation Camp Essentials:
These are the things to buy for NYSC camp which are essential NYSC camp requirements. These include things needed for NYSC camp for educational instructions. As a matter of fact, the NYSC kit list does not include these personal essentials which are mainly your survival kit. Professionalmars.com advises that you consider these NYSC camping personal check list before embarking on NYSC camp registration procedure. You also need to take note of things not allowed in NYSC camp.
NYSC Personal Essentials
Furthermore, most of the items listed below seem compulsory. Professionalmark.com thinks these things are going to help you live comfortably in the orientation camp. In fact, it believes they will help you alleviate the stress associated with the camping.
Some Amount of Money: Professionalmarks.com feels that you should at least have N10k cash on you. This is because you might not get ATM nor POS immediately available at all points from your journey to the camp. And, while in the camp this will help you take care of different tasks such as photocopies, passports etc. In fact, you'll also need it to cater for your daily needs such as buying beverages, water etc. And, some times you may not want to eat the official food from the camp kitchen.

ATM card – is there any of you who does not have an existing bank account? That is why professionalmarks.com thinks you should be ready to come along with your ATM card with some money in it. The truth is that you will need to be spending money before you are officially allocated a bank account for your NYSC activities. Cash on hand is also important before some NYSC camps may not be having ATM nearby. However, POS operators are everywhere nowadays.
For your business and entrepreneurial matters click here

NYSC Camp kit list for Now: Camp personal essentials
Extra Camp Wears – professionalmarks.com advises you to get between 3 – 6 pairs of white shirts, shorts & socks ahead of time. This is because you may not have enough time to wash the ones you'll be given on camp every day.
Extra 2 plain white rubber canvas – Professionalmarks.com recommends extra 2 plain rubber canvas your daily camp activities. We know that fashionista persons won't like this but we advise you suspend all the showoffs now. You can come along with that for your carnival day.
Waist Pouch or Fancy Bag – Do you know this is Very important to hold your important items during training or parade? With this, we also advise that you never leave your vital items such as your phone, money and other things in the hostel when
you're going out. Please, do not think your apartment is safe,
A set of Mosquito Net – This will help you prevent malaria.
Your Essential Toiletries – These may include your bathing soap & sponge, washing detergent/bar, disinfectant, deodorant, toothpaste, toothbrush etc.
Other items:
These include Towel, Sleep Cover/Duvet. Others are Plate, cup & spoon Cooler. Also a cup with cover. Note that Knives & Forks
will be collected from you right at the camp entrance. Then remember, that the Water Bottle is your best friend on Parade Ground.
Remember too to make provision for Lamp. In fact, one that uses battery is better recommended as you won't be allowed to charge in hostels on camp and charging your lamp can be an extra cost if you're on a budget.
Furthermore, are Bed Spread. Then are your headphones; a fully loaded music library and/or books
(physical or digital copies) Just to keep you busy and entertained when you finally get some alone time.
For your professional recruitment tips, click here.
To go on:
To go on, you need a marker to mark your personal items like utensils. Then get original Padlocks – one for your travel/school bag and another for your fancy pouch or waist bag. This is because people might try to move things out of the pouch wrapped around your waist while you sleep, yeah they do try.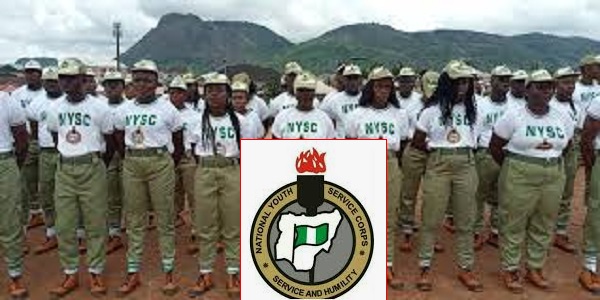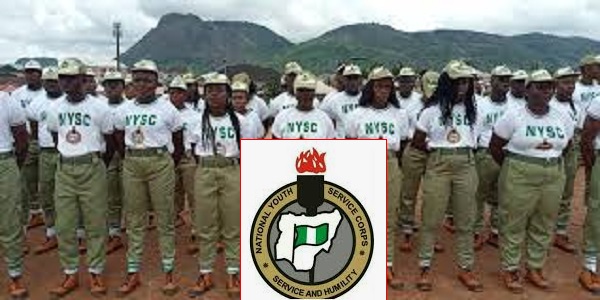 NYSC Camp kit list for Now: Camp personal essentials
To get inspirations, click this.
To be Careful:
At this point, you have to be very careful. In fact, it's advisable to go with the minimal stuff. You have to note that such gadgets as laptops, cameras etc, clothes and so on can easily get stolen if they are not well taken care of. Note also that medications will be taken from you at the entrance so as to curb self-medication. You are advised to go to the camp clinic in case of any ailment. In fact, do make sure you go to the camp clinic even at the slightest notice of Headache, stomach upset or any other thing.
To Read Along:
How to locate NYSC Orientation Camps Nationwide
This is how to get ready for Screening @ NYSC Camp
This is how to check if you are enlisted for NYSC Service this Year
How to check if you are enlisted for NYSC Service this Year — Draft
SUMMING-UP ON NYSC Camp kit list for Now: Camp personal essentials
We have above a comprehensive directives on how to locate Abuja NYSC Orientation Camp, Kubwa. Locating NYSC Rd Kubwa Abuja from Wuse market or Berger camp junction Abuja.
Finally, profssionalmarks.com hopes you enjoyed the article. So, if you enjoyed it, you have to bookmark it for your future referencing. And, did you click the relevant related topics for cross referencing too? Then, help share this topic for us to reach your friends.