Secondary Education: These are the List of Subjects By WAEC – Are you looking for the list of secondary school subjects in Nigeria? Here are the list. Professionalmarks.com brings you the complete list of secondary school subjects in Nigeria. These are the subjects approved by West African Examination Council (WAEC). In fact, they are grouped in three categories. Just read on.
Furthermore, some of the subjects will be grouped into Science subjects and Art subjects. Our ideas is that the information so grouped will help parents, guardians, and students make decision on what subjects to take up for their desired field of study.
List of Secondary School Subjects

ARABIC
AGRICULTURAL SCIENCE
AUTO PARTS MERCHANDISING
AUTO MECHANICS
BIOLOGY
AUTO ELECTRICAL WORK
AUTO BODY REPAIRS AND SPRAY PAINTING
APPLIED ELECTRICITY OR BASIC ELECTRICITY
ANIMAL HUSBANDRY
BUSINESS MANAGEMENTAUTO MECHANICAL WORK
BUILDING CONSTRUCTION
BOOK KEEPING
BLOCKLAYING, BRICKLAYING AND CONCRETING
BASKETRY
CROP HUSBANDRY AND HORTICULTURE
COSMETOLOGY
COMPUTER STUDIES
COMMERCE
CLOTHING AND TEXTILES
CLERICAL OFFICE DUTIES
CIVIC EDUCATION
CHRISTIAN RELIGIOUS STUDIES
CHEMISTRY
CERAMICS
Further Subjects for Secondary Education By WAEC
CATERING CRAFT PRACTICE
CAPENTRY AND JOINERY
DYEING & BLEACHING
DATA PROCESSING
ENGLISH LANGUAGE
ELECTRONICS OR BASIC ELECTRONICS
ELECTRICAL INSTALLATION AND MAINTENANCE
EFIK
EDO
ECONOMICS
FURTHER MATHEMATICS
FURNITURE MAKING
FRENCH
FORESTRY
FOODS AND NUTRITION
FISHERIES
FINANCIAL ACCOUNTING
TYPEWRITING
TOURISM
TEXTILES
TECHNICAL DRAWING
STORE MANAGEMENT
STORE KEEPING WAEC
SOCIAL STUDIES
SHORTHAND
SCULPTURE
SALESMANSHIP
REFRIGERATION AND AIR CONDITIONING
RADIO,TELEVISION AND ELECTRONICS WORKS
PRINTING CRAFT PRACTICE
PRINCIPLES OF COST ACCOUNTING
PLUMBING AND PIPE FITTING
PICTURE MAKING
PHYSICS
PHYSICAL EDUCATION
PHOTOGRAPHY
PAINTING AND DECORATING
OFFICE PRACTICE
MUSIC
MINING
METALWORK
MARKETING
MACHINE WOODWORKING
LITERATURE IN ENGLISH
LEATHERWORK
LEATHER GOODS
JEWELLERY
ISLAMIC RELIGIOUS STUDIES
INTEGRATED SCIENCE
INSURANCE
INFORMATION AND COMMUNICATION TECHNOLOGY
Additional Subjects:

IGBO
IBIBIO
HOME MANAGEMENT
HISTORY
HEALTH EDUCATION OR HEALTH SCIENCE
HAUSA
GSM PHONES MAINTENANCE AND REPAIRS
GRAPHIC DESIGN
GOVERNMENT
GHANAIAN LANGUAGES
GEOGRAPHY
GENERAL MATHEMATICS OR MATHEMATICS
GENERAL KNOWLEDGE IN ART
GARMENT MAKINGGENERAL AGRICULTURE
VISUAL ART
UPHOLSTERY
WOODWORK
WEST AFRICAN TRADITIONAL RELIGION
WELDING AND FABRICATION ENGINEERING CRAFT PRACTICE
YORUBA
List of Science Subjects in Secondary School:

Mathematics
English Language
Physics
Chemistry
Biology
Agricultural Science
Civic Education
Further Mathematics
Technical Drawing
Economics
List of Art Subjects in Secondary School
English
Mathematics
Literature in English
Government
History
Commerce
Christian Religious Studies or Islamic Religious Studies
Arabic
Civic Education
Biology/Agricultural Science
Yoruba or Igbo or Hausa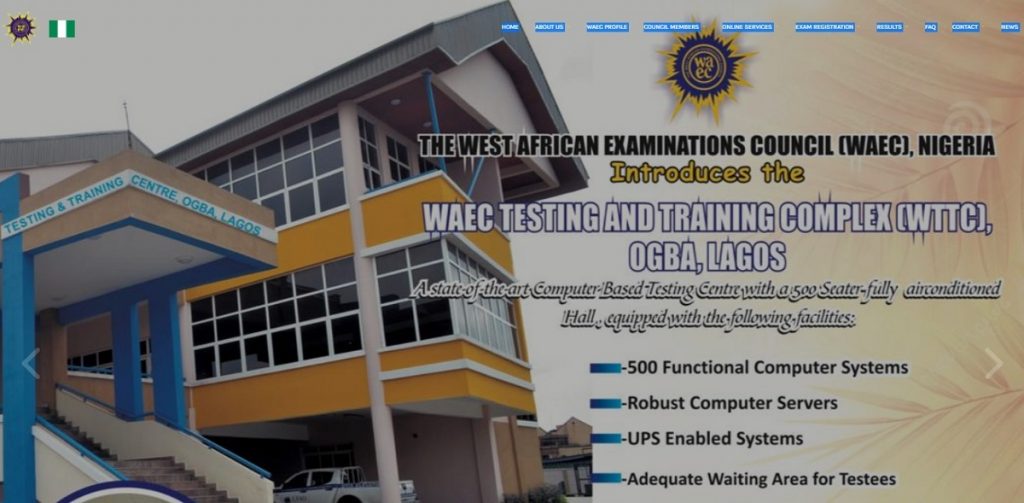 Recommended Topics – Secondary Education List of Subjects By WAEC
This website is a one-top-site for educational maters in Nigeria. It's designed to serve all shades of intellectuality. Therefore, webring you various and series of professional topics here. Our idea is that professional matters start even the primary education. That is why our niche covers from primary education to secondary, tertiary and core professional fields. Make a choice here and click posts of your choice to make your academic information.
Summing Up:
:Thanks for reading up to this point. I hope you enjoyed the topic. If you wish to continue to have an update on this, please bookmark this page. You can also share to reach your friends.