Technology At Scale Fund: How To Apply Now – TAS is part of the open technology fund that collaborates with the internet freedom fund to enhance internet safety globally. In this article, the application process, what to do after application, and all you need to know about the OTF foundation. Furthermore, TAS is ensuring that audiences of USAGM can safely access content through firewalls and other government attempts to censor objective news, as well as permitting journalists to work in safety.
PROFESSIONALMARKS.COM FUNDS INFO:
Have you heard of Internet Freedom Fund and ICAN membership Registration? This information is here at professionalmarks.com. Also, would you like to know about international and Nigerian scholarship awards, SEPLAT Scholarship, and NLNG Scholarship, among others? Furthermore, we provide information and the application procedure for PlanetRomeo Charity Fund. However, for more, please visit this page!!
Technology At Scale Fund: How To Apply Now
ABOUT TAS:
The Technology at Scale Fund (TAS) seeks to help the U.S. Agency for Global Media (USAGM) safely create and deliver content to its online audience in censored environments. Also, understanding that there may be multiple approaches to helping USAGM audience members circumvent censorship at scale and facilitate secure reporting, content sharing and communications, this fund is not limited to predetermined technologies or methodologies.
IMPORTANT CONSIDERATION:
Applications to the Technology at Scale fund go through a two-stage process. First, a concept note focusing on the technical approach and potential effectiveness of proposed solutions, as well as the past performance of the tool the applicant submitted. Second, applicants whose proposed solutions are deemed highly competitive will then be invited to submit a full proposal focusing on the specific scope, costing and technical provision of the services to be offered to USAGM.
(A). Solutions must be able to securely deliver unblocked content to millions of members of the USAGM audience in multiple countries with high reliability and/or provide secure communications or content sharing capabilities to USAGM journalists.
Technology At Scale Fund: How To Apply Now
(B). However, applications to this fund will be evaluated and contracts competitively awarded based on:
Proven track record of successfully and safely circumventing online censorship in highly Internet restricted environments and/or providing secure content sharing and communications in repressive contexts.
Resiliency and robustness of solution and ability to respond rapidly and effectively to censorship events
Capacity to support hundreds of thousands of simultaneous user sessions on an ongoing basis
Significant existing user-base including users in highly censored environments.
Also, the ability to provide independently verifiable reach and performance metrics
The open source nature of proposed solutions (This reflects a strong preference for fully open-source tools and open-sourced components wherever viable, and necessitates strong justification for any proprietary components).
Also, client support for major desktop and mobile platforms
A design and deployment model that meets the unique needs of USAGM broadcasters, journalists, and audiences
A recent independent security audit with results made available to OTF.
Overall cost effectiveness of the solution and no cost to users in censored environments.
Language support for most or all countries served by USAGM that attempt to censor content
A demonstrated focus and attentiveness to usability for a diverse global user base including in highly censored or surveilled environments and
Also, proven record of our commitment to community engagement and information-sharing
(C). However, keep in mind that the concept note is the first step in the process, and if your idea seems like a good fit, you will have the chance to expand upon it during the proposal stage.
Technology At Scale Fund: How To Apply Now
(D). In addition to a general description of your project, we are also looking for the following:
The political and regional or technical context of your work and how it relates to freedom of expression
What are the needs or problems that exist and how will your project make an impact as it addresses those challenges?
Also, how is this done today?
A more detailed description of the approach you chose and why you think this is the right approach.
We also want to understand better what potential challenges might exist and how you intend to address those.
Also, who will care and what will the positive effect be if you are successful?
HOW TO APPLY:
TAS applications are accepted and reviewed on a rolling basis.
Apply here: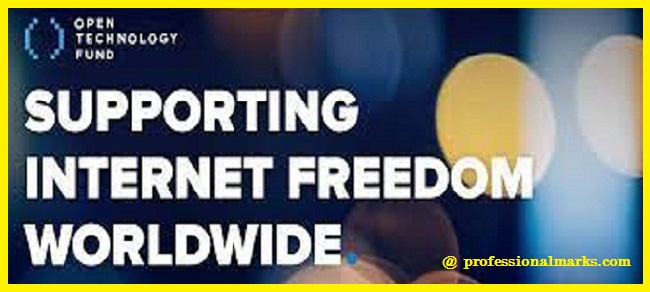 Technology At Scale Fund: How To Apply Now
Read Also:
Conclusion:
Finally, on Technology At Scale Fund: How To Apply Now, this article has shown you the Application procedure and how to get approval quickly. Furthermore, share this post with your family and friends, so that they can be updated also. Also, bookmark this page for more!!!
Technology At Scale Fund: How To Apply Now