The Open Technology Fund (OTF) & How to Apply – The Open Technology Fund (OTF) is always looking for new ways to help people and organizations around the world defend their online freedom of expression. This article is about knowing the OTF foundation and the OTF project. Furthermore, this post will show the Open Technology Solutions in your area. However, the Open Technology Fund (OTF) is an American nonprofit corporation that supports Global Internet Freedom Technologies, therefore, reaching out globally with available funds to help with Internet Freedom for everyone.
PROFESSIONALMARKS.COM FUNDS INFO:
Have you heard of Internet Freedom Fund and ICAN membership Registration? This information is here at professionalmarks.com. Also, would you like to know about international and Nigerian scholarship awards, SEPLAT Scholarship, and NLNG Scholarship, among others? Furthermore, we provide information and the application procedure for PlanetRomeo Charity Fund. However, for more, please visit this page!!
The Open Technology Fund (OTF) & How to Apply
About OTF
The Open Technology Fund was created in 2012 as a pilot program within Radio Free Asia. Under U.S. Secretary of State Hillary Clinton, the State Department adopted a policy of supporting global internet freedom initiatives. At this time, RFA began looking into technologies that helped their audiences avoid censorship and surveillance.
Classified as follows:
Internet Freedom Fund
The Internet Freedom Fund (IFF) is OTF's primary way to support projects advancing Internet freedom for users in repressive environments. Through the Internet Freedom Fund, we support development, research, and implementation projects creating or promoting the use of tools that allow users—including journalists, human rights defenders, activists, and regular people—to circumvent Internet censorship, communicate safely, or otherwise access Information that is blocked
The Open Technology Fund (OTF) & How to Apply
Rapid Response Fund
The Rapid Response Fund is OTF's digital emergency response mechanism, providing short-term, urgently needed support in the face of time-sensitive internet freedom violations. If you or your organization work in the fields of human rights, activism, or journalism and media and have recently experienced a digital emergency, our Rapid Response Fund may be able to help, either through direct financial support or through technological services conducted by our trusted service partners.
Surge and Sustain
Although, the Surge and Sustain Fund is the primary way that OTF provides resources to leading VPN and circumvention solutions to support user costs in highly restrictive environments.
Red Team Lab
The Red Team Lab is focused on ensuring the highest possible security standards for internet freedom technologies. To this end, the Red Team Lab supports independent technology audits for all of OTF's supported projects. Additionally, projects that are not not receiving OTF support but are otherwise relevant to internet freedom may apply for an audit. Ideally, audit findings are made publicly available after undergoing a responsible disclosure period to correct bugs found in the audit. As of this writing, the Red Team Lab has supported more than 85 audits, resulting in the identification and patching of nearly 2,000 privacy and security vulnerabilities.
The Open Technology Fund (OTF) & How to Apply
SUA Lab
The Secure Usability and Accessibility Lab offers assistance to Internet freedom and digital security tools, helping them recognize and resolve usability challenges that hamper their adoption in repressive contexts. We firmly believe that it isn't enough for internet freedom tools to just "work." Rather, they should work for users as seamlessly as possible regardless of technical skill level, with security "on" by default.
How to Appply
Therefore, make your Idea in the Technology world come to Life by applying for any of these Funds as stated above.
To do that Apply Here.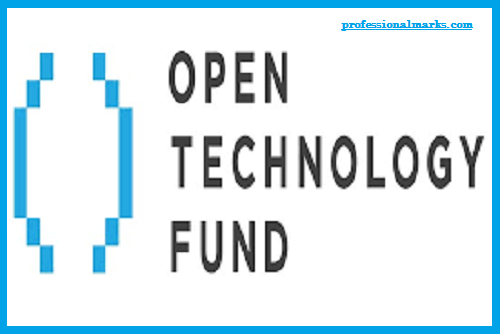 The Open Technology Fund (OTF) & How to Apply
Read Also:
Conclusion:
Finally, on The Open Technology Fund (OTF) & How to Apply – this article has shown you the Application procedure and how to get approval quickly. Furthermore, share this post with your family and friends, so that they can be updated also. Also, bookmark this page for more!!!
The Open Technology Fund (OTF) & How to Apply