WAEC maximum number of subjects to register for now – The minimum and maximum number of subjects required to enroll in the WAEC program are frequent topics of inquiry from candidates. I discovered that many candidates are accost with the Subjects they must write about in WAEC during registration. This group includes Commercial, Arts, and Science Students. In addition, this post will guide you through the WAEC registration process for 2023 and 2024, plus the WAEC subjects for art students and the number of WAEC subjects. The WAEC registration 2023, and what are the compulsory subjects in WAEC?
PROFESSIONALMARKS.COM EXAMS INFO:
Information regarding the internal and external WAEC, NECO, WAEC GCE, and NECO GCE examinations are on Professionalmarks.com. You can get comprehensive past exam questions and answers to help you prepare for your exams besides the tentative questions and answers for the upcoming year. Furthermore, you can get data about NABTEB tests; You might want to bookmark this page for later use.
WAEC maximum number of subjects to register for now
The six categories of subjects that make up the SSCE internal are as follows:
Compulsory Cross-Cutting Subjects
Science and Mathematics
Technology
Humanities
Business Studies and
Trade/Entrepreneurship.
However, every student taking the WAEC exam in Science, Arts, or Commercials must remember that choosing a subject is paramount for each exam and selecting a university.
Therefore, the combination of subjects for Science, Arts and Commercial must include the following:
(i) English Language
(ii) Mathematics
(iii) At least one of Physics, Chemistry and Biology.
(iv) At least one of Literature-in-English, History and Geography.
(v) Agricultural Science or at least one vocational subject.
WAEC maximum number of subjects to register for now
Available Subjects:
The SSCE has Twenty-nine subjects as follows:
English Language
Financial Accounting
Agricultural Science
Arabic Language
Biology
Chemistry
Christian Religious Knowledge (CRK)
Also, Civic Education
Commerce
Economics
French
Further Mathematics
Geography
Government
Also, Hausa
Health Education
History
Igbo
Islamic Studies
Literature in English
Mathematics
Also, Marketing
Physical Education
Physics
Salesmanship
Stenography
Store keeping
Also, Technical Drawing and
Yoruba
However, the maximum number of subjects a candidate can take is nine, while the minimum number of subjects is eight.
Combination For Science students:
Mathematics
English
Physics
Chemistry
Biology
Agricultural Science
Economics/Further Mathematics
Yoruba or Igbo or Hausa
Civic Education
WAEC maximum number of subjects to register for now
Combination For Commercial Students
Mathematics
English Language
Economics
Accounting
Commerce
Government
Civic Education
Biology or Agriculture or Geography
Yoruba or Igbo or Hausa
For Art Students:
Mathematics
English Language
Economics
Literature in the English Language
Government
CRS/IRS
Civic Education
Yoruba or Igbo or Hausa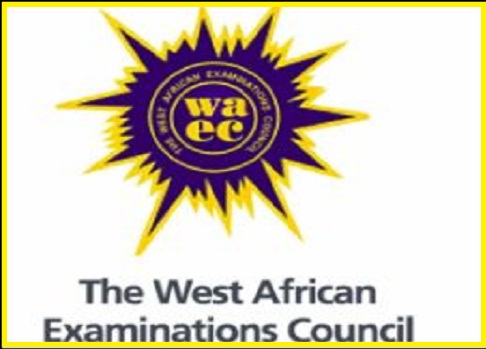 WAEC maximum number of subjects to register for now
Read Also:
Conclusion:
Finally, on WAEC maximum number of subjects to register for now, this article will guide you in your exam preparations and registration. Also, the best subject to combine with Mathematics and English study. Furthermore, Bookmark this page to stay up to date on the most recent information.