ICAN November 2021 Exams Time Table – Download it. This is The Institute of Chartered Accountant of Nigeria ICAN Exam Time-Table for November 2021 Diet. Therefore, if you are one of those asking, What is the date for ICAN exam 2021? Here, then is the comprehensive time table. As a matter of fact, the Professional Examinations for November 2021 diet is slatted to hold from 16th to 18th of November 2021. Therefore, the examination centres re also updated and re listed below.
The Time Table:
This time table covers all examinations from Foundation, Skill and Processional. Just take time to study it properly. The exams start on 16th November, 2021.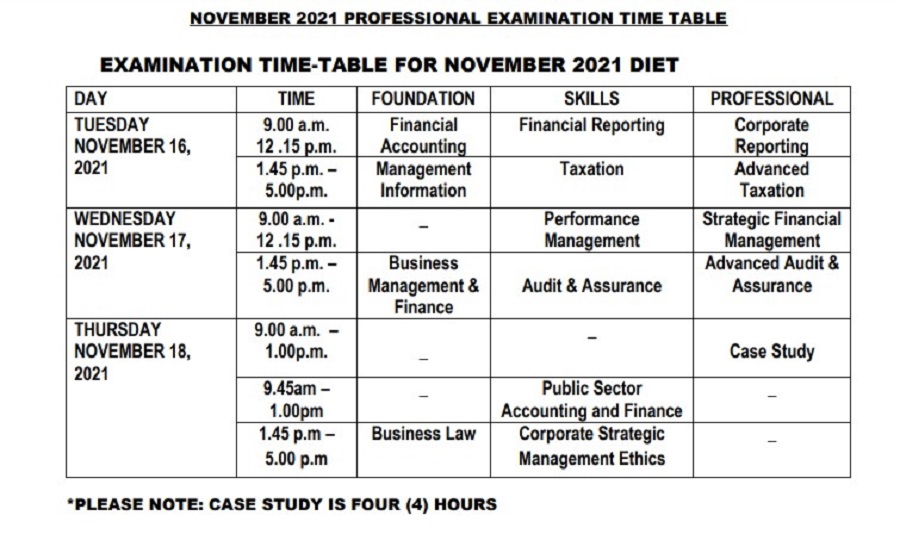 The Exam Centres: ICAN November 2021 Exams Time Table – Download it.
Furthermore, the examination centres re updated, and here are the approved centres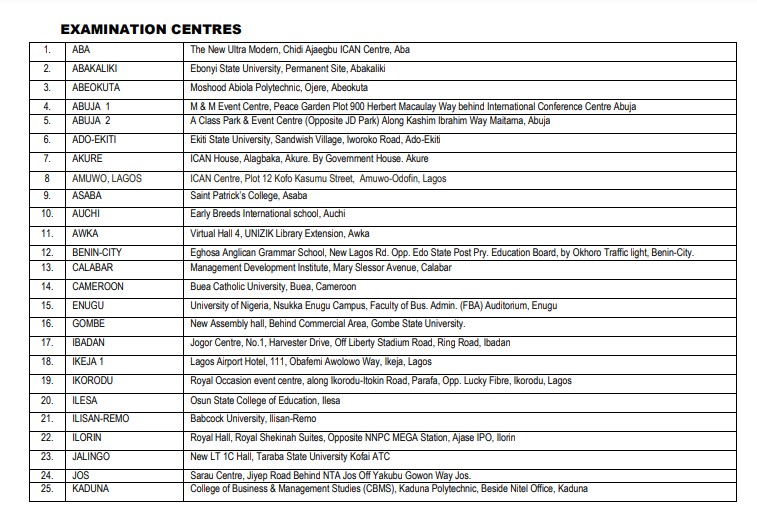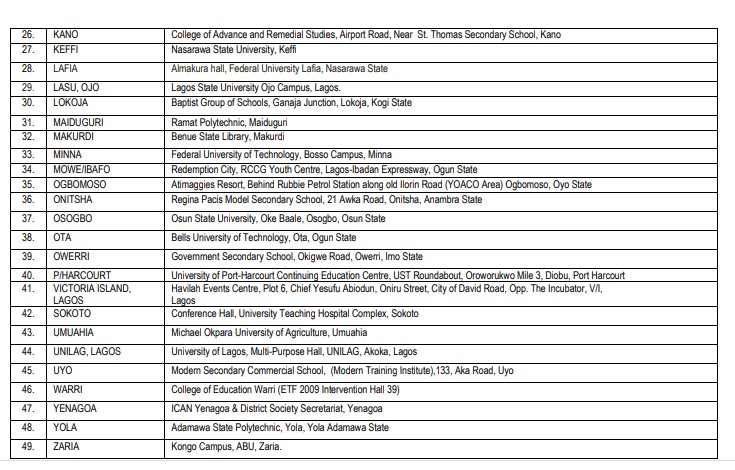 The professional examination: ICAN November 2021 Exams Time Table – Download it.
Furthermore, you have to be fully briefed on the nature of the examination. ICAN explains that the professional examination comprises fifteen subjects with ethics embedded in each subject. The syllabus, which takes effect from March 2021 examination, has been designed to ensure that on completion, the newly qualified ICAN – ACA would have developed the necessary technical knowledge and skills with the ability to discuss, analyze and evaluate a variety of complex business cases in often unpredictable business environment exercising professional judgement to present and communicate better solutions.
In addition, the newly qualified ACA would have developed the necessary business and professional ethical values to deal with and make informed judgements on complex, ethical and professional issues. As a matter of fact, the requirements for ICAN – ACA qualification are set out in the syllabus in the form of learning outcomes and competencies. The fifteen subjects are grouped into three levels: Foundation; Skills; and Professional.
Related Topics:
In continuation, this website is a one-top-site for professional maters in Nigeria. We have designed it to serve all-shades-of-intellectuality. Therefore, every time, we bring you various and series of professional topics . Our idea is that professional matters start even from primary education. That is why our niche covers from primary education to secondary, tertiary and core professional fields. Make a choice here and click posts of your choice to make your academic information.
OUR CONTACTS –
In conclusion, thank you for reading up to this point. I hope you enjoyed the topic. If you wish to continue to have an update on this, please bookmark this page. You can also share to reach your friends.
And, if you need us to help you with more updated information at the right time about Professional admissions and Exams, kindly provide us your phone number and email address in the comment box below. Also, feel free to ask any questions on this guide.
Finally, what's your stand on this? We believe this article was interesting. Then, don't hesitate to use our share button below to inform friends and relations through Facebook and Twitter. With us you will soon be a qualified professional.