US visa status: This is how to check – Are you intending to travel to US soon? Then it's better you check your US Visa Status here. Here are how to check your immigration status. Professionals travel a lot. Professionals have better standing to acquire US visas. This is because they attend courses abroad, international conferences nd seminars etc. All of these demand that you validate your visa status before embanking on any such journeys.
Furthermore, do you want to check the Status of your Visa Application? That's ok. In fact, do the following to check on your status.
In United States: Contact the National Visa Center (NVC) at 1-603-334-0700 for immigrant visas. For nonimmigrant visas, call 1-603-334-0888. Or use the Consular Electronic Application Center (CEAC).
In abroad: Contact the U.S. Embassy or consulate where you filed your application.
Related Topics:
There are so many areas we have covered in this regard. So click and look at the following related items of help on this subject matter.
Immigration Status See US visa status: This is how to check
What is immigration status?
This refers to the way and manner an individual is present in the United States. That is why everyone has an immigration status to check.
Some examples of immigration status include:
Legal Permanent Resident ("green card holder"), which can be obtained by:
Family petitions
Employer petitions
Violence Against Women Act self-petitions (of any gender)
Conditional Permanent Resident
Asylee or Refugee, based upon persecution or fear of persecution in one's home country because of race, religion, nationality, membership in a particular social group, or political opinion.

Non-immigrant, i.e., a person with a visa that is good only for a specific duration, such as persons with:
U visas
T visas
Student visas
Visitor visas
Do you want to change or extend your nonimmigrant status?
The following are the eligibility conditions if you are/have;
Currently in the United States with a nonimmigrant visa;
Nonimmigrant status remains valid;
Violated the conditions of your existing status; and
Have not committed any crimes to make you ineligible..
How to File
Form I-539 has full Instructions depending on your nonimmigrant status.
However, if you want to file your Form I-539 online, do the following.
Create a USCIS online account to file online and:
Submit evidence and pay fees electronically;
Receive notices electronically;
Receive case status updates about your case and see complete case history;
Communicate with the office directly; and
Respond to requests for evidence.
In fact, to be able to effect changes on your status while in the United States, you must file a request with USCIS using the appropriate form. This you must do before your authorized period of stay expires. So, if you wish to extend your stay in the US, it's recommended that you apply at least 45 days before your authorized stay expires.

Temporary worker visas – US visa status: This is how to check

Person with Temporary Protected Status:
This is for those who cannot return to their home countries because of natural disasters, civil strife, or other extraordinary conditions. And for undocumented person. These are those who entered without papers or overstayed their visa timing.
What government agencies make immigration decisions?

Several agencies that work on immigration policy are housed under the Department of Homeland Security (DHS). Some of them are;
US Citizenship and Immigration Service (USCIS or CIS) — Do you know that this is the agency that processes applications for immigration benefits, such as for VAWA and U visas.
Immigration and Customs Enforcement (ICE) – This one in particular enforces federal laws about customs, trade and immigration and represents the government in Immigration Court.
Customs and Border Patrol (CBP) – This agency is responsible for border management and control. This includes customs and agricultural protections.
Department of State (DOS) – This is the agency you require to process your applications at US consulates abroad. It ensures you enter the United States with legal status.
Department of Justice (DOJ) – This is department that houses the Executive Office for Immigration Review. In fact, offices housed include all Immigration Courts and the Board of Immigration Appeals.
Department of Health and Human Services (HHS) – As the name implies, this department provides benefits to all individuals. These include some immigrants, who qualify under federal welfare law and refugee resettlement policies.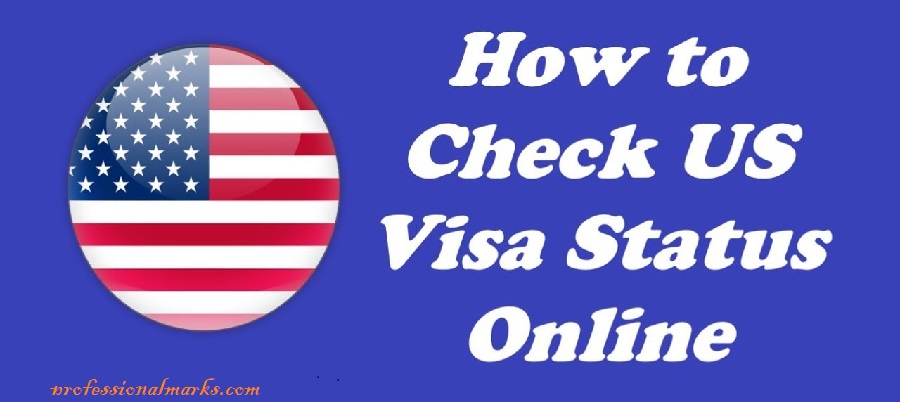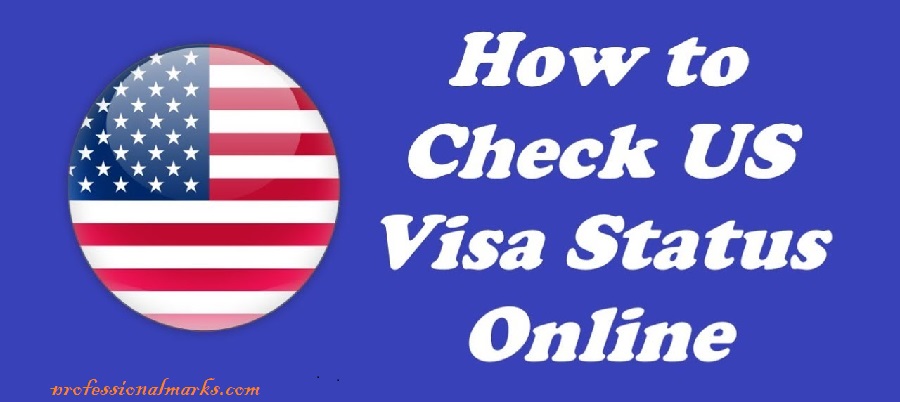 Read Also for US visa status: This is how to check
Help line for US visa status: This is how to check
Do you still have problem is checking your US Visa Status? You can call our help line. Meanwhile, the post is due for updating very soon. If you need the update, then bookmark this page for references. Better still, follow us up on our social media platforms.
Do you need help for your academic authentications and police character reports? Click here