Professional Tips On How To Pass WAEC In One Sitting- Students in West Africa take the West African Senior Secondary School Examination (WASSCE), which is a type of standardized exam. A certificate confirming their graduation from senior secondary education will be given to students who pass the exam successfully. The West African Examination Council (WAEC) is in charge of administering the exam, which is only open to candidates residing in Anglophone West African nations like Nigeria. Candidates are given the West African Senior School Certificate if they pass the exam. Every senior secondary school student is required to pass the WAEC exam in order to gain admission to a university or polytechnic. Multiple-choice questions, theory-based questions, and a practical exam make up the WAEC exam.
The WAEC exam is extremely challenging for the majority of students, and some even require multiple attempts to qualify for university admission. Since you have landed on this page, you shouldn't be worried about the upcoming WAEC exam. Just keep reading, and you'll learn how to pass the WAEC exam in one sitting. Because, we at professionalmarks.com are always here to help.
PROFESSIONALMARKS.COM EXAMS INFO:
Professionalmarks.com offers you much-needed information about JAMB exams, WAEC exams, NECO exams, and GCE exams for internal and external candidates. Also, are detailed past exams questions and answers and tentative current year questions and answers to prepare for your exams. Do well to bookmark this page for other subjects.
Professional Tips To Pass WAEC In One Sitting
Acquaint yourself with the WAEC Exam's format: Understanding the exam's format is an essential step in any exam preparation. Understanding how the exam is set up and how to solve problems correctly is crucial. The number of papers and subject combinations for the exam must be known. You must register for at least six and no more than nine subjects for the WAEC exam. Every student is required to learn English. Students in the sciences are required to take the practical examination in Physics, Chemistry, and Biology, which includes both theory and multiple-choice questions.
Studying according to the WAEC syllabus is one of the keys to success on the WAEC exam. The actual topics that you will need to cover for the exam can be found in the WAEC syllabus. You can use the syllabus as a guide as you prepare for the exam. This is due to the fact that all of the questions for each subject will come from the topics that have been suggested. Making a study timetable improves your study performance. Set a plan for how you will cover the WAEC-recommended topics and assign a different topic for each day. Make sure to stick to your timetable and set it up where you can see it.
.
Examine your areas of strength and weakness as you prepare for the WAEC exam. While some students excel in chemistry but struggle with math, others excel at calculations but struggle greatly in biology and geology. Try to confront your weaknesses once you have identified them. You should hire a tutor to help you work through your weaknesses and overcome them.
Tips On How To Pass WAEC In One Sitting
Practice with WAEC Questions from the Past One of the best ways to get ready for the WAEC exam is to practice with questions from the past. Purchase the previous WAEC questions and their answers. Try practicing with these past questions as you read and study. It will assist you in becoming familiar with the WAEC exam. While studying, do not rush to check the answers; instead, attempt to answer them on your own and then check for any errors. You will eventually observe a steady rise in your marks for each final question year you answer.
Be aware of your time during the exam: Learn to be aware of your time during the WAEC exam. Due to poor time management, numerous students have failed the WAEC examination. If the question you're currently responding to is taking too much time, learn to move on to the next one. After you have answered all of the questions with which you are familiar, you can always return to them. It's risky to spend more time on one question because you might end up wasting time on other questions.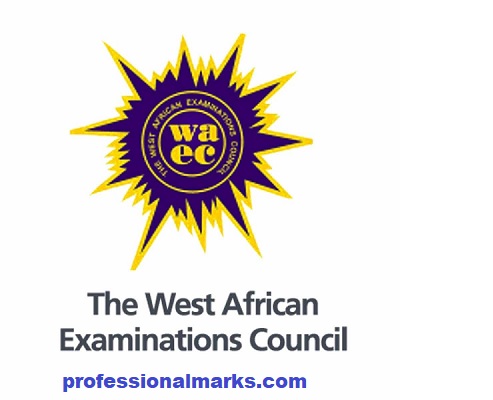 Professional Tips On How To Pass WAEC In One Sitting
Before attempting any question, carefully read the instructions: Many students have fallen victim to this issue due to ignorance. There are specific guidelines and rules for each question. Before you attempt to answer the question, make sure you fully comprehend what it is. Without reading the instructions, some students will answer a question right away because it looks easy, and they may end up finding answers that weren't necessary.
Last but not least, you need to believe in yourself if you want to pass your WAEC examination. Be confident in both your efforts and yourself. Don't compare yourself to others because you think they are better prepared. Be assured that you have this if you have diligently implemented our suggestions. Doubting yourself will only make you anxious in the exam room and make it easy for you to forget things. Write your exam with calmness. You won't believe how high your grades will be.
READ ALSO:
IN CONCLUSION:
Finally, this is all you need to know on the Professional Tips On How To Pass WAEC In One Sitting. These tips will help you in the preparation for your exams. Furthermore, I will recommend that you continue to follow this website for additional questions and answers. Additionally, bookmark this page to stay up to date.